Directors & Management
The Clarity management team has a combination of world class expertise in management, commercialisation and a wealth of technical and industry specific knowledge.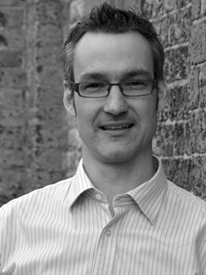 Amos Hedt
Head of Clinical and Contract Research
Amos has extensive experience managing clinical projects. His most recent previous role as Senior Director of Clinical Operations at Patrys Ltd, an ASX-listed biotech company, has given him insight into what biotechnology companies require for the types of services Clarity is offering, and commercial experience. Prior to Patrys, Amos was a Clinical Trial Manager at CSL, which gave him world class pharmaceutical company experience into the clinical development process.
Dr Colin Biggin, PhD
Head of Quality
Colin has over 15 years' experience in radiochemistry and radiopharmaceutical development. His most recent full-time role was with Algeta ASA (Algeta) where he worked in multiple roles from 2006 and through the acquisition of Algeta by Bayer in 2014 for USD2.9 billion, before leaving his position of Director of Radiation Protection in 2015. At Algeta, Colin was among the earliest recruits to the company and was responsible for providing scientific and project support across all departments with broad expertise in Regulatory & Quality Assurance, Quality Control, Research and Clinical Development, Manufacturing and Commercial. Colin holds a B.Sc (Honours) in Environmental Biogeochemistry and a Ph.D. from the University of Glasgow (UK). He is also a Charter Chemist (CChem) and member of the Royal Society of Chemistry, the Society of Nuclear Medicine and Medical Imaging and the Health Physics Society.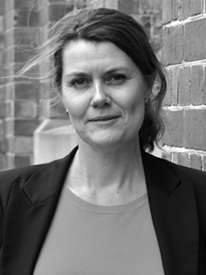 Dr Ellen van Dam, PhD
Head of Research & Development
Ellen has almost 20 years' experience in drug discovery and development.  Most recently, she worked in research and development for Pharmaxis and the Garvan Institute, and worked in commercial development with Brandon Capital at the Medical Research Commercialisation Fund. Ellen has a Ph.D. in Cell Biology from the University of Utrecht.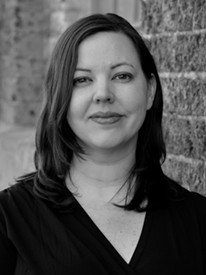 Aila Whittall
Head of Corporate Development
Aila has many years' experience with start-up biotech, both in a research capacity and in a business development capacity. Her most recent role of General Manager of TM Ventures, a life-sciences consulting firm, has meant she has worked with a number of start-ups and helped developed commercial pathways for a number of early-stage life-science technologies. Prior to TM Ventures, Aila was a Research Associate at Immune System Therapeutics Ltd, an Australian biotech start-up. Aila has completed an honours BSc (Biotechnology) at the University of New South Wales, and a MCom at the University of Sydney.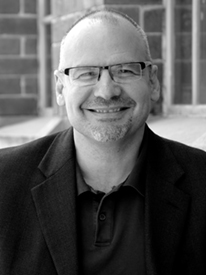 Tony Romagnino, MBA
Business Development Manager
Tony is an Alternate Director to Matt Harris.  As a former General Manager of Technology Commercialisation at NewSouth Innovations (NSi), his team quadrupled the licensing, research and commercial income at UNSW; closed one of the single largest licensing deals in the history of UNSW in nuclear medicine; and managed eight spin out companies.  He was also the UNSW/NSi Investment Manager at Uniseed, a university-based venture capital firm managing $60m in pre-seed investments.  Previous to UNSW, Mr Romagnino worked with the Drug Distribution Network, a US-based third party logistics company specialising in marketed pharmaceuticals. His experience in manufacturing, distribution and marketing enabled him to build relationships at every level of the US pharmaceutical supply chain. Tony is a true business development professional with contacts in well over 1000 international pharmaceutical and biotech companies and he has a unique, worldwide view on technology development. Mr Romagnino is currently the principal and co-founder of TM Ventures.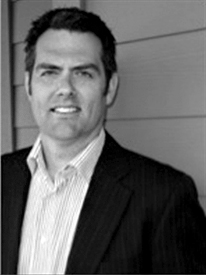 Dr Sean Lumb, PhD
Business Development Manager, North America
Sean is Senior Business Development Manager at Melbourne Ventures.  Sean focuses on assessing and commercialising technologies arising from research in chemistry, materials and life sciences at The University of Melbourne.  Prior to Melbourne Ventures, Sean was employed with The University of British Columbia in Vancouver, where he spent seven years at UBC's University-Industry Liaison Office managing university intellectual property commercialisation.  This work included assessing new opportunities, protecting intellectual property, international business development, and drafting and negotiating intellectual property agreements.  Sean completed his honours B.Sc. in Chemistry at Queen's University at Kingston and his Ph.D. in Organometallic Chemistry at The University of British Columbia in Vancouver.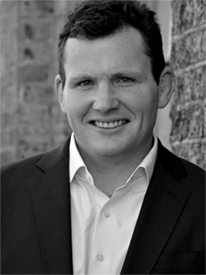 William Cheadle
Financial Controller
William is a Chartered Accountant with the Institute of Chartered Accountants Australia and has well over 10 years experience in accounting & taxation matters involving small to medium-sized companies, individuals and self-managed superannuation funds. His experience in start-up companies ensures that the necessary system controls & procedures are in place for company growth. He operates his practice (WL Browne & Associates) in Gordon, NSW and undertakes auditing, financial & taxation services across a broad range of industries due to his diverse client base. William has completed his Bachelor of Engineering (Electrical) at the University of Sydney, is a Chartered Accountant and is currently completing his Masters of Tax (UNSW).
Nicholas Zia
Biochemist
Nicholas is a chemist with a speciality in radopharmaceuticals and he is based within the lab of Clarity's scientific adviser Dr Paul Donnelly at the University of Melbourne. Nicholas obtained his BSc and MSc in Chemistry from the University of Melbourne, focusing on 18F-radiolabeled peptides for diagnostic cancer imaging. He works on synthesizing and imaging biomolecules for Clarity by integrating radiometal bifunctional chelators for use in 68Ga, 64Cu, and 89Zr-based cancer imaging.
Charmaine Jeffery
Radiochemist
Charmaine has 10 years' experience as a radiopharmaceutical scientist, producing PET radiopharmaceuticals (various tracers, utilising fluorine-19, carbon-11 and gallium-68) that are subjected to quality control standards for use in clinical environments. She has contributed to PET research in Australia by developing a program to produce and supply copper-64 to Australian researchers; and has performed her own pre-clinical research with copper-64 at the Harry Perkins Institute Australian Cancer Research Facility. Charmaine has collaborated with Clarity Pharmaceuticals prior to joining the team. Charmaine is a graduate of Curtin University, and will soon submit her PhD thesis (UWA).
Lisa Sadetskaya

Market Research Analyst
Lisa has spent her career in the start-up and entrepreneurial fields across three continents. Over the last two years at Clarity, Lisa has been heavily involved in the company's capital raisings, strategy development, marketing, and managing Clarity's online presence. Before joining Clarity, Lisa was a market research specialist with experience across a broad range of industries including technology and app development, environmental services, tourism, investment, and social enterprises. Lisa has completed her undergraduate degree in Economics, specialising in Innovation Management, at the Saint-Petersburg State University and a Double Masters in Commerce and International Business at the University of Sydney.