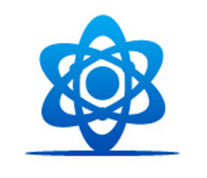 About Us
Clarity Pharmaceuticals is a personalised medicine company focused on the treatment of serious disease. The Company is a leader in innovative radiopharmaceutical technology, developing targeted therapies and assisting in the drug development pipeline of novel therapies for companies globally.
Established in 2010, Clarity is a Sydney-based life sciences company that utilises its radio-pharmaceutical capability to produce safer and more effective medicines to improve patient outcomes.
Clarity's technology, developed in collaboration with the Australian Nuclear Science and Technology Organisation (ANSTO) and the University of Melbourne, allows biopharmaceuticals to be radiolabelled for therapy as well as visualised using PET imaging. The imaging data generated provides powerful information on targeting, clearance and biodistribution of the product, which aids in drug development. This de-risks the development process and allows making informed decisions regarding biopharmaceutical drug candidates. Clarity offers this capability as a service to biopharmaceutical developers worldwide and also utilises the expertise to develop its own clinical pipeline.
The company's in-house drug development program is focused on developing novel targeted therapeutics, along with their companion diagnostics, to treat serious disease. Clarity's first product, SARTATE™, is being developed to treat a range of cancers including neuro-endocrine tumours, as well as devastating childhood cancers such as neuroblastoma and medulloblastoma. Following the successful completion of a first-in-human study in neuroendocrine tumours (NET), Clarity has commenced SARTATE™'s development as a cancer therapy for NET patients in a Phase 2a efficacy trial using Copper-64 and Copper-67 pairing. Success in the NETs trial, as well as in parallel neuroblastoma and medulloblastoma trials, will demonstrate the therapeutic potential of SARTATE™ and create opportunities for the platform SAR Technology to be used more broadly for other cancers, such as prostate cancer and other solid tumours.