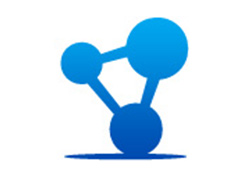 The Perfect Pairing – Copper-64 and Copper-67
Copper radioisotope pairing allows to diagnose serious disease with the Copper-64 isotope and treat it with Copper-67 isotope.
The perfect pairing of Cu-64 and Cu-67 is ideally suited for use in molecular imaging as it has a number of advantages over its competitors. Firstly, these copper isotopes have optimal half-lives and energies suitable for use with biologic drugs, a burgeoning class of drugs that includes antibodies and peptides. Using isotopes with appropriate half-lives enhances the safety profile of therapies. Secondly, the copper pairing enables product manufacture benefits as formulation and toxicology are limited to one product. Thirdly, these isotopes are both GMP suitable and there is an ability to have a centralised supply of GMP product.
The benefits of using Cu-64 include:
Ideally suited for PET imaging
Imaging over 48hrs
Enables prospective dosimetry or personalisation of dose of Cu-67
Cyclotron Produced and suited to GMP production
The benefits of using Cu-67 include:
Excellent therapy isotope
2.5 day half-life allows for optimised repeat dosing
Safer when there is off-target binding of organs
LINAC produced
Cost equivalent to LU-177
Equivalent energy to Lu-177
Reduced exposure in comparison to I-131
The perfect pairing of copper has been discussed in literature for many years; however, it is only coming of age now due to a number of reasons:
Chelators: Most commercially available chelators leak copper in vivo. Clarity's chelators do not leak measurable levels of copper, which enables precise dosimetry calculations and Cu-67 therapy.
Supply: Both Cu-64 and Cu-67 can be GMP. Cu-64 is produced on cyclotrons and is available weekly in the USA, EU and Australia. Cu67 is made regularly in the USA and is now commercially viable.
Dosimetry: Cu-64 enables dosimetry calculations for its Cu-67 pairing, limiting toxicity to dose limiting organs. 2.5 T½ allows repeat dosing.