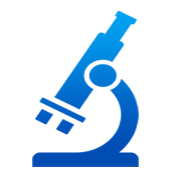 Services: Overview
Clarity assists biopharmaceutical companies around the world to develop biological therapeutics and improve the process of biopharmaceutical drug development. Our expert team helps to minimise the risks of biological drug development and enables improved efficiency and efficacy by offering its in vivo imaging services, supported by a high level of technical capabilities.
As regulatory bodies require a growing amount of data on drug localisation, clearance and mechanism of action, imaging of new drugs is becoming increasingly important in drug development. Clarity is well positioned to respond to these needs through its method of developing companion diagnostics.
Clarity continuously hones its expertise and technological leadership by leveraging extensive partnerships with academia, government and industry groups, which enable the Company to gain access to world class R&D infrastructure and knowledge. As a result, Clarity is able to offer innovative solutions, reinforced by the most recent research and technological advancements, and to deliver cutting edge molecular imaging services in response to each client's unique demands.